MILLDALE COMMUNITY – everything you are looking for!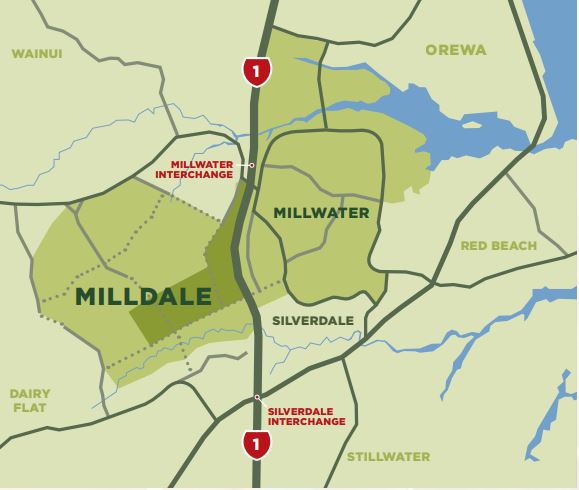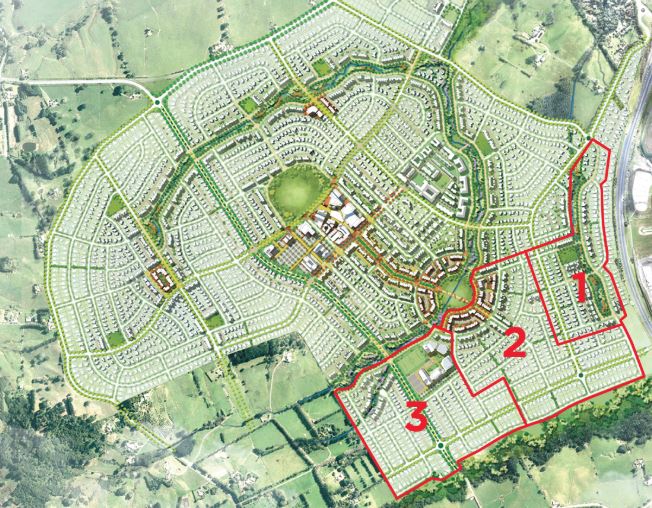 Thoughtfully designed to create a sense of community by catering for a wide variety of lifestyles, Milldale has a property that's just right for you, ranging in size and type to accomodate first home buyers, a growing family or those wishing to retire in style.
Surrounded by the the local communities of Orewa, Millwater and the Hibiscus Coast, Milldale has close proximity to local amenities, such as shops, schools, cafes, restaurants, with golf courses, parks, cycleways, and thirteen beaches on your doorstep, there is also a Summerset Retirement village in the planning – Milldale is the community everyone can enjoy!
Located just 25 minutes north of Auckland.
Take the Millwater exit, the exit PAST Silverdale, then turn left onto Wainui Road. At the little roundabout you will see our MILLDALE sign, turn into Sidwell Rd at the roundabout and you have arrived at the leafy green area of Milldale!
For more information on Milldale: Milldale brochure
Sensation office and hours: CURRENTLY OPEN BY APPOINTMENT ONLY – PLEASE PHONE US TO MAKE A TIME
As we are often out on site with clients, please call us to make an appointment, should we not be in.
Our street address is 45 Maurice Kelly Drive (opposite GJ Gardners office) and right next door to the Milldale sales office.
Taking inspiration from our previous display home over at Arran Point, Orewa,  you'll see some of the familiar looks from our previous Sensation homes coming through – so pop in and see us!
New Build opportunities with Sensation
MILLDALE – NEW SUBDIVISION as of 2019/2020. House and Land packages selling fast through Milldale approved Fulton Hogan build partners.
Sensation have new packages available now in the latest stages, these are beautiful green sections, close to school, walkways and reserves, limited numbers – due to Milldale's popularity each release stage is selling VERY fast.
Update: 16/2/2022. COMPLETED HOMES: We also build homes which are NOT sold off the plan as packages.  These homes are presented to the market, on or near completion and are finished to Sensation's colour and product choices. If you are in the market for a 'completed' home, please enquire with us and we can let you know what we have coming up. These, if available are usually timed for around October/November.
Paying for your 'from the plan' home – the options
1)Either an initial deposit down, with the balance payable upon issue of Code of Compliance (settlement)
2)Upfront payment for land and staged progress payments
Build times
We have a range of packages, some packages advertised will be ready consented and ready to start construction, other sections will be awaiting concepts or working drawings.
We average a 14-16 week build time for our single level homes and 18 weeks for a two level.  If you have a more complex build, we will let you know the estimated build time.
Update: 7/6/2021. Due to shipping/import and product shortages into NZ our usual build times may at some times be affected.
Please note:
We do not do building renovation/remodelling/additions of any type (even to existing Sensation homes).
We solely build NEW homes only.
If you are looking for someone to quote this type of work for you we recommend looking at this page:
https://www.masterbuilder.org.nz/RMBA/Find_a_Builder.aspx